Sorry! You're too late.
The M-70 Featherweight XTR Custom Super Grade 257 Roberts 1of171 GI# 100165252 has been sold.
Click
here
to see what else is available by Collection Sales .
View other listings in this category....
Winchester Rifles - Antique Bolt

Winchester Model 43; SN 11197; RARE 25-20 cal.; NEARLY ALL ORIGINAL wood & metal finish present; PERFECT action & bore; RARELY SEEN FOR SALE; PERFECT action & bore; FFL/C&R required
...Click for more info
Seller: Collecting Texas
Area Code: 254
$2,475.00

Winchester 3rd Model Sporting Rifle. You find these guns in the military musket configuration on a regular basis, but finding a sporting rifle is a tough thing to do. 26"" barrel with a very fine bore
...Click for more info
Seller: Collectors Firearms
Area Code: 713
3,995.00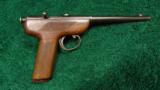 2-piece checkered walnut stock and original 9 barrel which has a step-down mid-way, to lighten it, I assume; original sights, excellent bore. Original wood is excellent with nice, clean checkering and
...Click for more info
Seller: LeRoy Merz Antique Guns
Area Code: 218
$ 3,750.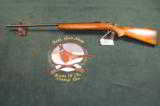 Model 68, Chambered is 22 S,L,LR, Target model with peep sight, Good wood and metal, finish 95%, bore is great!
...Click for more info
Seller: bobsvintageguns
Area Code: 989
$399.00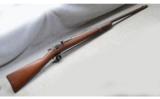 Unique historical firearm... the first bolt action rifle issued to military... they only took a few before the Trapdoor came out.
...Click for more info
Seller: Cabelas Rogers
Area Code: 763
$4,229.99
Winchester Model 70 Pre 64 270, Seriel # 105727, seriel # matches bolt, MFG 1949, Pachmaur recoil pad. Good Bore, blueing okay, but thin. Wood looks refinished. Once Payment and information on your F
...Click for more info
Seller: ElkLane
Area Code: 724
$795.00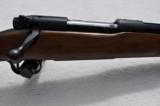 Winchester Model 70 Pre 64 338 Mag. private collection. NICE Seriel Number is 491646, bolt number matches seriel number. MFG 1960. 98 percent blue and varnish. 25 inch barrel. Good bore. Light h
...Click for more info
Seller: ElkLane
Area Code: 724
$2,700.00
Winchester Model 70 Pre 64 300 H & H, 98% PRIVATE COLLECTION. Seriel # 432603, bolt matches seriel #, Metal Butt, MFG 1958, Nice bore, 26 inch barrel, blueing very nice and wood very n
...Click for more info
Seller: ElkLane
Area Code: 724
$2,600.00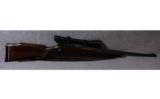 Seller: Cabelas Kansas City
Area Code: 913
$1199.99

Winchester 1st model Hotchkiss with Frontier alterations. This gun came out of a collection in Minnesota. Buttplate on this gun is a replacement and slightly oversized. Barrel band is missing and gun
...Click for more info
Seller: Collectors Firearms
Area Code: 713
1,495.00

Winchester Hotchkiss 1st Model 1st Model carbine. Has nice smooth patina throughout metal. Wood remains nice, though there is a crack on both sides around the safety where you typically find them. Goo
...Click for more info
Seller: Collectors Firearms
Area Code: 713
2,250.00

Winchester 1st Model Hotchkiss carbine. This is a rare 1st Model Hotchkiss carbine. This gun has a gray/brown patina, but no pitting on the metal. All of the markings remain nice and sharp. The wood h
...Click for more info
Seller: Collectors Firearms
Area Code: 713
1,895.00

Winchester 1897 Hotchkiss .45-70 caliber carbine. U.S. Military issued carbine. During the service life of this weapon, the arsenals used parts from the 1897 rifle thus the reason it has a rifle rear
...Click for more info
Seller: Collectors Firearms
Area Code: 713
2,250.00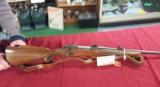 Winchester Model 70 30-06 with a check rest built into the stock. The serial number is 810659 and was manufactured in 1966 only. It was a one year production run. They only made&nb
...Click for more info
Seller: VHF Guns
Area Code: 563
$2450.00