Featured Gun Classifieds Pinfire Shotguns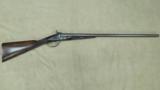 Very nice Pin Fire English shotgun. Beautiful stock and forend, nicely checkered. Barrels have defined Damascus on outside of barrels, bores are good with some pitting as would be expected
...Click for more info
Seller: OnMark USA
Area Code: 336
$1,875.00
Pinfire Shotguns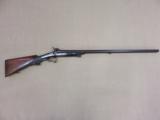 We have not seen very many shotguns that have the workmanship of this 1850's Belgian Pinfire Double Barrel. The combination of fine engraving, carved buffalo horn, hand filed metalwork, and
...Click for more info
Seller: Antique & Modern Firearms, Inc.
Area Code: 859
$1,250.00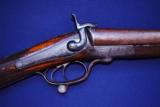 W. Wellington Underlever Double Hammer 10 Gauge Pinfire shotgun. Features 30" Damascus steel barrels, solid matte rib, single silver bead front sight & 3" chambers. Barrel marked &ldqu
...Click for more info
Seller: Big Iron Firearms & Collectibles
Area Code: 260
$1,500
French built (cant find a makers name) side by side, hammer, 16ga 30", pinfire! gun is in really good shape, considering its age. even still has the factory steel butt plate! Bores do have some p
...Click for more info
Seller: Michael Murphy & Sons
Area Code: 316
$999.00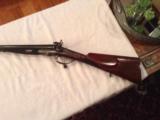 Exceptional condition J P Sauer & Sohns of Suhl 12 ga pin fire shotgun . Jones under lever opening , tight lockup , very good bores , very good wood with small imperfections . Checkered wri
...Click for more info
Seller: Roger Berryhill
Area Code: 254
$1800.00 was $2400.00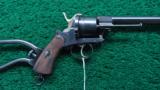 This is a 6-shot pinfire in approximately 12mm with 17 inch barrel. I believe it to be a model 1854 double action pistol-carbine. Serial number is 27. Also on this gun is a metal detachable shoulder s
...Click for more info
Seller: LeRoy Merz Antique Guns
Area Code: 218
$ 3,750.

Hammerguns - Some pitting the bores but it is possible with some careful barrel work this could be a good shooter again. The barrels are marked for Leopold Bernard - the father of Damascus barrel maki
...Click for more info
Seller: Vintage Doubles
Area Code: 509
$800.00

This is a very beautiful Belgium proofed 16 Ga Pinfire Side-lever shotgun. The 34" Damascus barrels with Belgian proof marks has a bead front sight mounted on the rib. The rig
...Click for more info
Seller: The Gun Works
Area Code: 541
1,775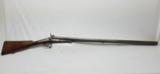 This is an original Belgium double 16 Gauge Pinfire Side Lever shotgun. The damascus barrels with patina is fitted with a rib mounted front bead sight. Both barrels show light scat
...Click for more info
Seller: The Gun Works
Area Code: 541
$750.00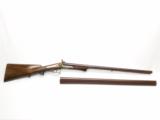 This is a refurbished pinfire rifle/shotgun 2 barrel set with 16 gauge / 58 caliber barrels and 16 gauge barrels. This gun was made by L. Klingler in Karlsruhe, Germany. The 26-¼&rdqu
...Click for more info
Seller: The Gun Works
Area Code: 541
$3,750.00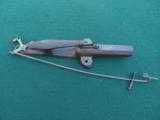 Seller: Pinfire
Area Code: 423
$850.00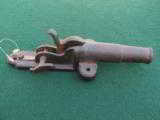 Seller: Pinfire
Area Code: 423
$650.00