Sorry! You're too late.
The Enfield No.2 Mk.1** .38/200 5"Barrel Mfg.1944 FTG52 GI# 100890379 has been sold.
Click
here
to see what else is available by DENVER GUN ROOM.
View other listings in this category....
Enfield Revolvers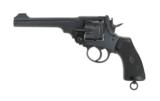 Enfield Mark VI .455 Webley caliber revolver. British Military revolver from 1925. Cylinder is uncut. Bore has strong rifling. Very good plus overall condition.
...Click for more info
Seller: Collectors Firearms
Area Code: 713
1,695.00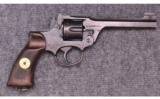 Seller: Cabelas Thornton
Area Code: 303
$999.99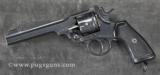 Seller: Puglisi Gun Emporium
Area Code: 218
$1,150.00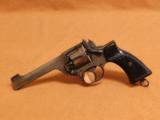 This is a fairly hard-to-find example of a mid-war, 1943-dated British Enfield No. 2 Mark I revolver. It is in top condition and is all-matching. Almost every serving British and Commonwealth officer
...Click for more info
Seller: CAALEX
Area Code: 859
$595.00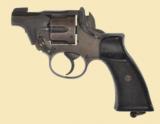 38/200; 40% blue, fair bore, poor grips, 2'' barrel, 1955 proof-marks. Revolver may have been Ordinance modified as the barrel is 2 inch with no front sight lug integral with barrel. No cartri
...Click for more info
Seller: Simpson Ltd
Area Code: 309
$895.00