Browning Rifles - Single Shot
Browning Rifles - Single Shot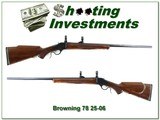 Shooters, hunters and collectors, this is a hard to find Browning 78 in 250-06 with the 26in round heavy barrel. It is in excellent condition. The blue is about new and from the hammer, if fired, I ca
...Click for more info
Seller: barrybrowning
Area Code: 919
$1,399.00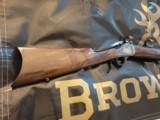 Browning 1885 Wyoming Centennial 25.06 Made in 1990 to Commemorate 100 years of Statehood. Only 1000 produced. Has a 30" Tapered Octagon Barrel. Wood is near perfect. Gold Engraving is fading in
...Click for more info
Seller: Browning Collectable Rifles
Area Code: 541
$1,995.00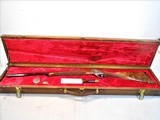 Description: Features of this B-78 include high grade walnut stock, nicely engraved by G.Cargnell with Acanthus borders and American bison on the right and American eagle on the left. The gun inclu
...Click for more info
Seller: Franklin Exchange
Area Code: 409
$1899 OBO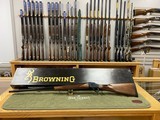 Description: Up for sale is a beautiful Grade 1 Browning Model 1885. This single shot is chambered in 270 Winchester. The tapered octogen barrel is 28 inches long. If my research is correct this mode
...Click for more info
Seller: IRON COWBOY GUN SHOP
Area Code: 570
$2500.00 + Shipping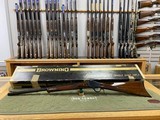 Up for sale is a beautiful Browning Model 78. This single shot is chambered in 45-70 GOVT. The barrel is 24 inches long. If my research is correct this model was discontinued in 1982. As far as cond
...Click for more info
Seller: IRON COWBOY GUN SHOP
Area Code: 570
$1999.99+shipping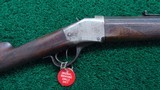 Heavy weight 30 inch octagon barrel. A dark bore that could use a good cleaning. This gun is fitted with a ram rod underneath the barrel. It has a silver colored forend cap. Wood is checkered and show
...Click for more info
Seller: LeRoy Merz Antique Guns
Area Code: 218
$ 11,500.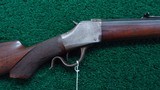 30 inch octagon heavy barrel with a very good bore. Wood retains most original finish. Checkered at the wrist and a rifle style buttplate. Barrel retains about half the original blue and is starting t
...Click for more info
Seller: LeRoy Merz Antique Guns
Area Code: 218
$ 15,000.
Browning 1885 357 magnum. Case hardened receiver. Browning tang peep sight. 24 inch 1/2 octagon 1/2 round barrel. Looks new in box with papers. We have over 45 years in business, and not only
...Click for more info
Seller: Crosnoe Guns
Area Code: 573
$1,695.00
Browning model B-78 in .25-06. Gun is unfired new condition. Comes with browning scope & mounts. 26 inch octagon barrel. adj. triger. The model B-78 was made from 1973- 1982 only. Gun has no marks
...Click for more info
Seller: Mishigamaa Guns and Collectibles
Area Code: 269
**SOLD**
Maker: Browning Model: 1885 Caliber: 30-06 Barrels: 28" Ser. #: 01544NZ247 Stock #: 9752 Price: $1,950 New or Used: Used
...Click for more info
Seller: Robin Hollow Outfitters
Area Code: 401
$1,950
Browning 78 single shot chambered in .22-250 Rem is in excellent condition.Lever operated single shot with a walnut fore end and stock with a satin finish and checkering diamond pattern. .22-250 Remin
...Click for more info
Seller: Cabelas Fort Worth
Area Code: 817
$1,399.99
Browning model 78 .25-06 single shot. Made in japan,tapered octagon 26 inch barrel,Beautiful wood very few handling marks,comes with Leupold vari xIII 3.5x10 power scope ,browning mounts and nice Bian
...Click for more info
Seller: Mishigamaa Guns and Collectibles
Area Code: 269
$ 1650.00 SOLD
29 1/2 octiogan barrel . ex shiney bore, was told 32 -40 caliber ... no makers mark but made by john browning , pice
...Click for more info
Seller: BGSUBMARINE
Area Code: 386
$8900 + 75sh ins